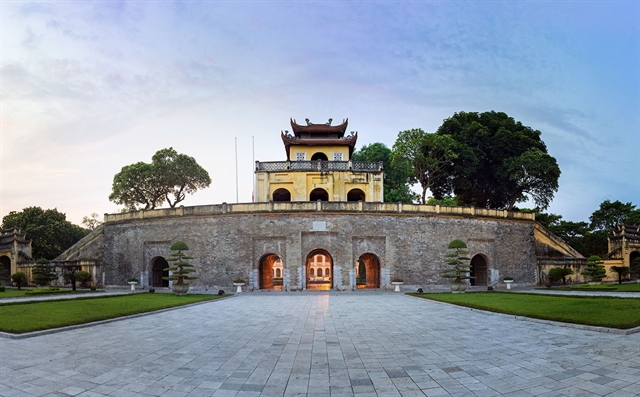 HÀ NỘI — A city walk to discover the Imperial Citadel of Thăng Long will be held by the Friends of Vietnam Heritage (FVH) on Saturday.
Taking place from 9.30am to 11am, the English-speaking tour will lead attendees on a tour around the citadel, touching on architectural features, the different dynasties and modern-day history.
The walk will start in front of the Flag Tower on Điện Biên Phủ Street with a brief introduction to the citadel. The group will then proceed into the citadel complex, which is a UNESCO World Heritage Site, on Hoàng Diệu Street to learn about the architecture, the different historical periods of this former centre of power, the different relics and the part it played in the American War.
The tour costs VNĐ100,000 and a separate VNĐ30,000 entrance fee (which also includes entry to the excavation site next to the National Assembly building). Maximum of 14 people. Meeting point: in front of Highlands Flag Tower, 28A Điện Biên Phủ.
On the same day, from 12pm to 1.30pm, FVH will run the same tour but in Spanish.