From traditional boats to pedal power, the best Vietnam tours involve multiple fascinating modes of transport.


1. Junk boat
These boats are the most popular way to experience Halong Bay – the amazing UNESCO World Heritage Site brim-full with enchanting limestone karsts surrounded by emerald waters. Stay aboard a junk boat for at least one night for the perfect experience. These ships come in all shapes and sizes, but some of the best experiences include extras such as Tai Chi or yoga on the sundeck at sunrise.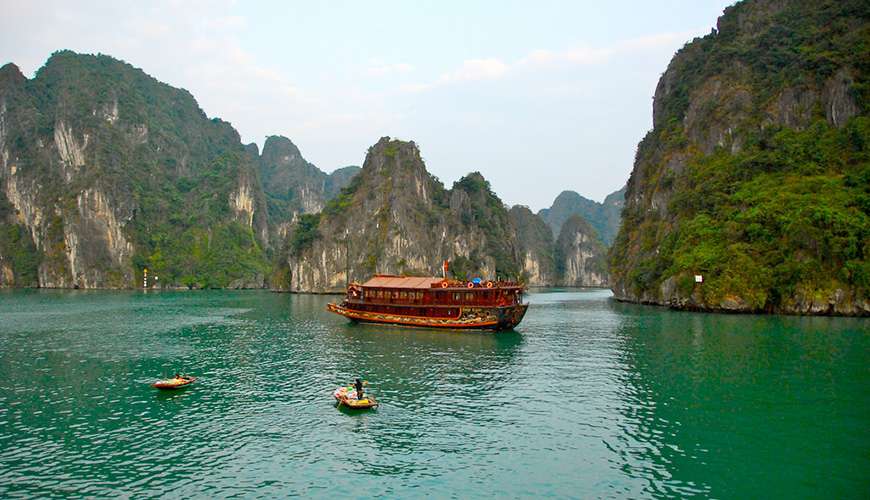 2. Cyclo
Every city or urban area in Vietnam is full of cyclos – three-wheeled bicycle taxis. The best Vietnam tours simply must include a ride on a cyclo for getting involved in a local mode of transport and seeing a place from a new perspective. The best localities to jump aboard a cyclo are in Hanoi, Hue, Nha Trang and Ho Chi Minh City.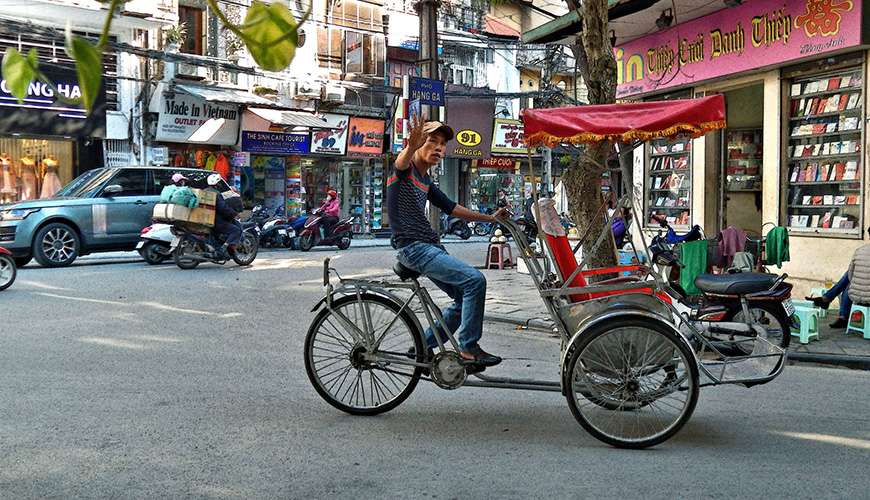 3. Bamboo rowing boat
In Halong Bay, it's possible to visit a floating fishing village called Vung Vieng. Not many visitors get off-the-beaten-track when visiting Halong Bay, so this is an amazing way to get to know a traditional local community for a while. Get there by bamboo rowing boat for the full experience. Another off-the-beaten-track option in the area is to go bamboo boating to Ban Chan Beach and around some of the local islands – only available on the very best Vietnam tours. Bamboo boats in Vietnam are either round or a more traditional boat shape and make for an authentic way to get around. With a bamboo construction coated in tar or varnish for waterproofing, these woven boats are wonders of craftsmanship too.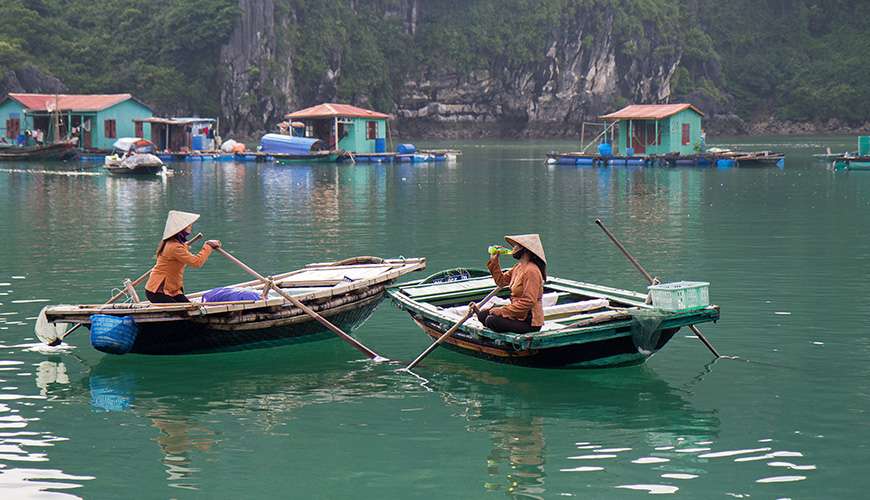 4. Train
Many visitors don't realise what a huge country Vietnam is, with many different cultures and ways of life to experience between the north and south. Taking in as much as possible in the country is important to many visitors, which inevitably means travelling between some far-flung regions. One way to experience as much as possible on a trip is to travel by train overnight between places, maximising time available in the localities themselves. Routes ideal for this include from Hanoi to Lao Cai near Sapa and Ninh Binh to Hue.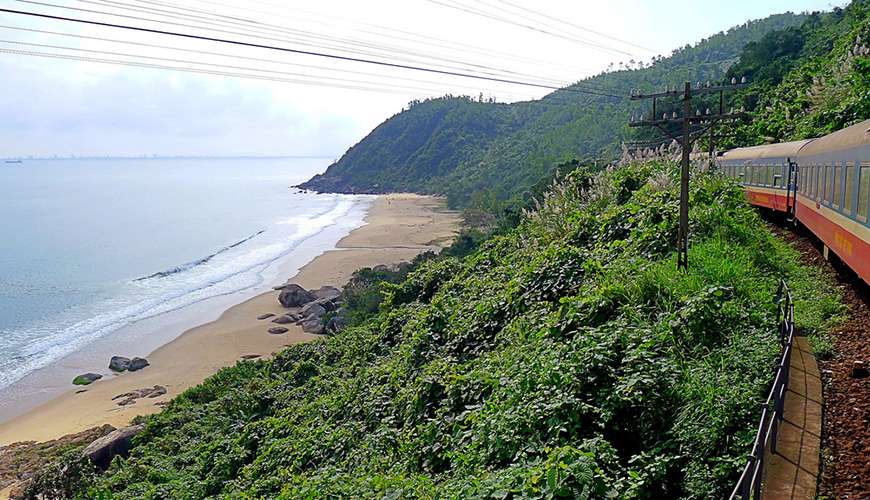 5. On foot
For the most authentic experiences, exploring a new country properly has to include the most traditional mode of transport of all – two feet. In order to reach remote rural communities and off-the-beaten-track locations, walking there can heighten your Vietnam experiences. One place to explore on foot are the communities within walking distance of Sapa in the north. A beautiful location in the mountains, local communities can be visited in Ta Van village and Giang Ta Chai village – it's even possible to arrange homestays there too.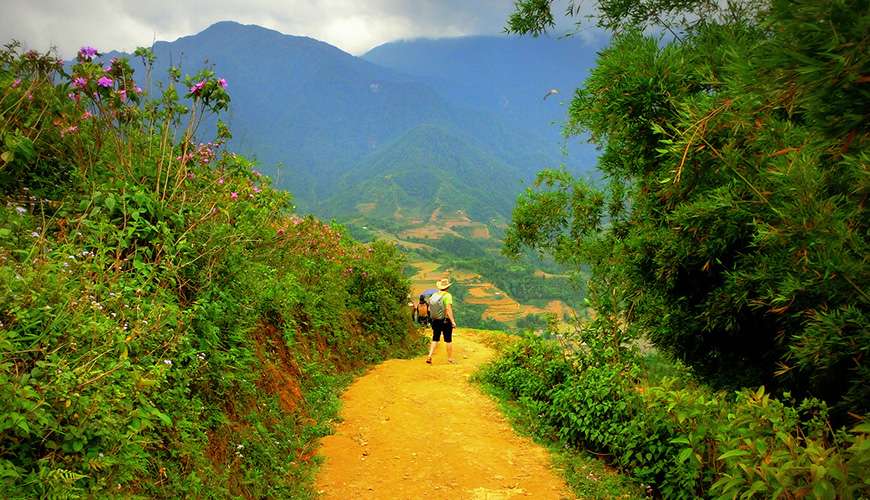 Mr Linh's Adventures best Vietnam tours involve all these modes of transport and more.