From dazzling mountain-top towns to riverside adventures, these are the top-rated tourist attractions in Laos.

1. Luang Prabang

A town that is also a UNESCO World Heritage Site, Luang Prabang tops the lists of many travellers to Laos. With a mixture of French colonial architecture, temples and gorgeous mountain scenery, visitors to Laos cannot miss a stop here.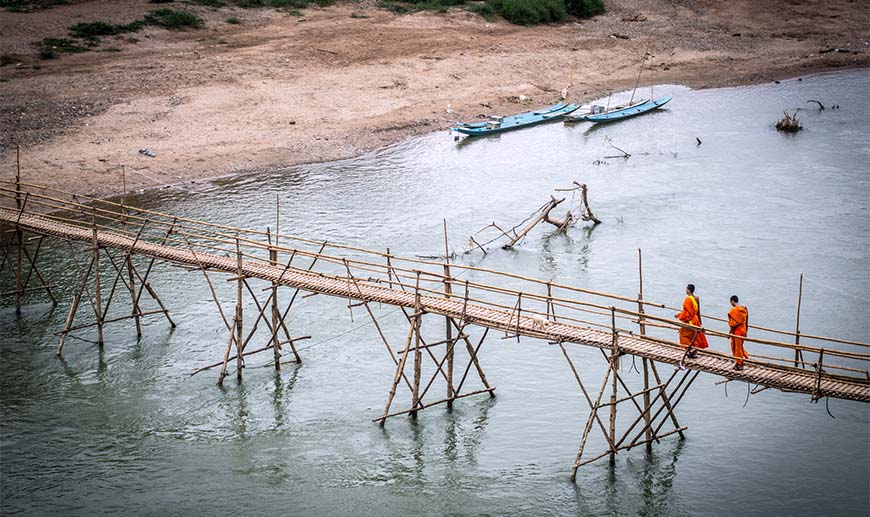 2. Pak Ou Caves

These caves off the Mekong River are famous for the thousands of Buddha statues that have been left here as offerings over a number of years. It's an unusual and amazing place to witness.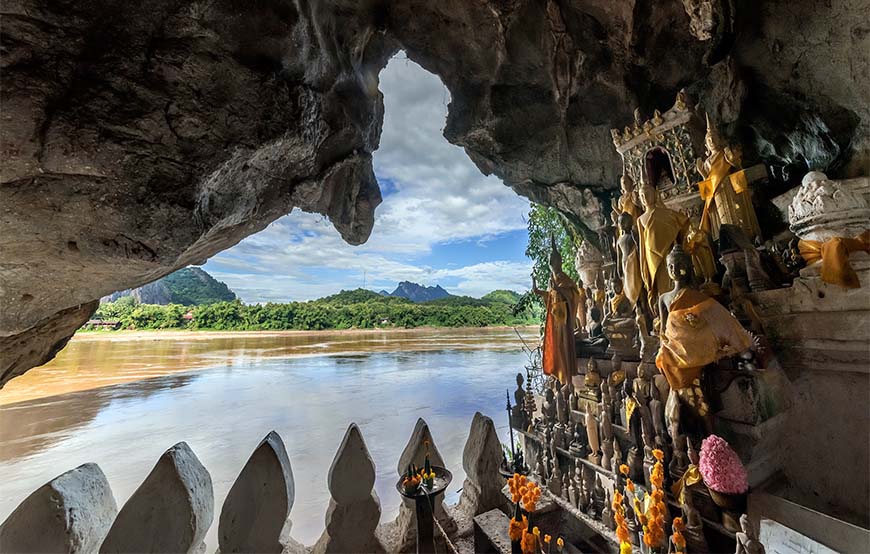 3. Plain of Jars

This is a vast area where hundreds of stone jars were placed centuries ago. It is thought these jars relate to a prehistoric burial ritual, but the questions around their origin add to the mystique of the place too.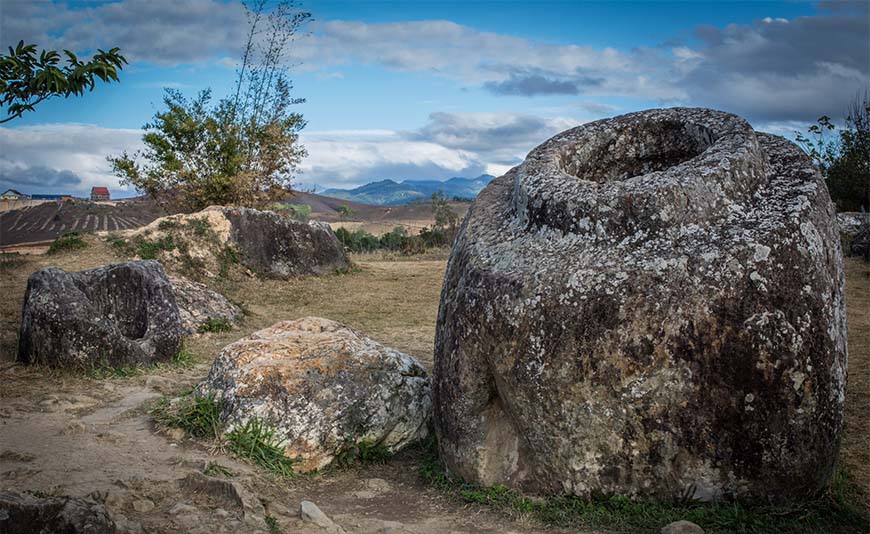 4. Mekong River

A natural phenomenon that ties much of Indochina together, the Mekong River is an awe-inspiring place to visit. The stretch of the Mekong in Laos is home to a number of islands – known as Si Phan Don – with thriving communities too, making it an extra special place to spend some time.


5. That Luang

Found in the Laotian capital of Vientiane, this gold-leaf-covered national monument is home to temples, monks and beautiful grounds. That Luang is actually the national symbol of Laos, so its image can be seen on art and imagery across the country.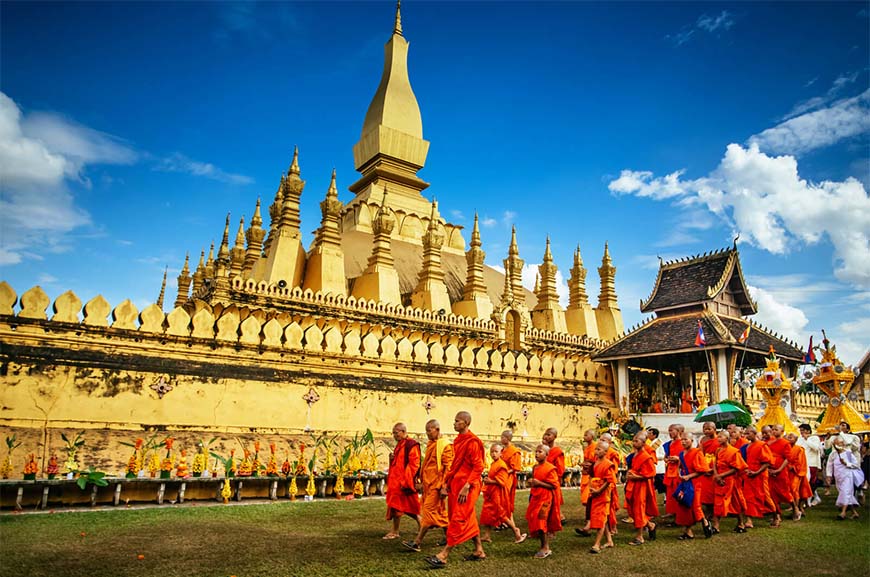 6. Vang Vieng

This town sandwiched between the river and emerald karst mountains is like something from a postcard, making it one of the most popular attractions for visitors to Laos. This is a place to go rock climbing or simply chill out along the river.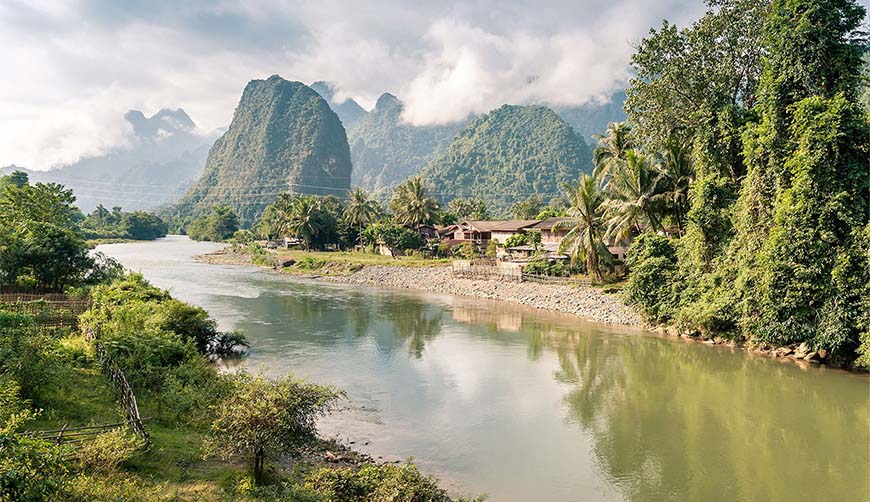 7. Vientiane

The country's capital is a brilliant place to spend some time, blending former French influences with a modern day laid-back vibe. It's also home to some of the best restaurants in South East Asia.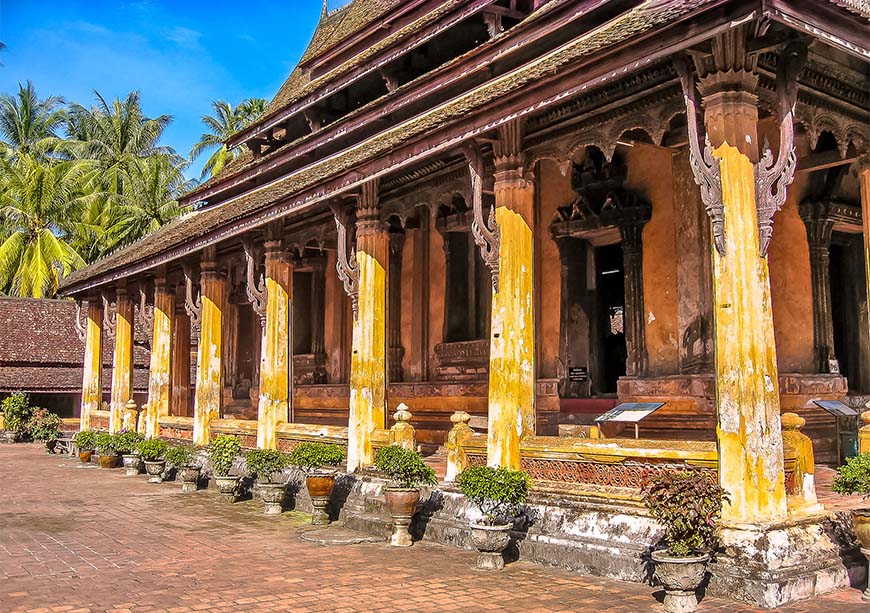 8. Kuang Si Waterfall

This waterfall on the outskirts of Luang Prabang is a tranquil and good-looking place to spend some time. A three-tiered waterfall surrounded by jungle, the area is great for short walks and swimming.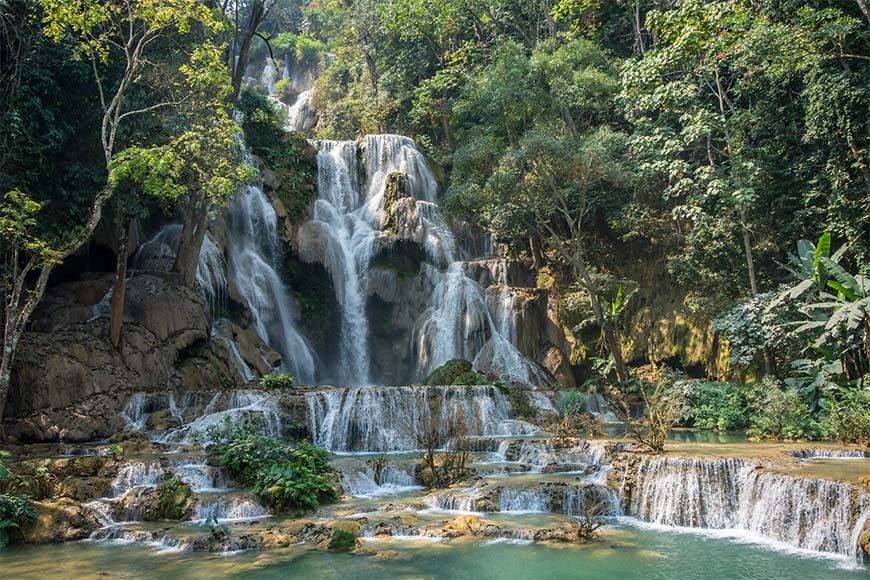 9. Wat Phu

When you go further off-the-beaten-track from the temples in the main towns and cities, Wat Phu is the place that tops the must-visit list. Wat Phu is a ruined temple complex in a mountainous setting with a truly magical quality.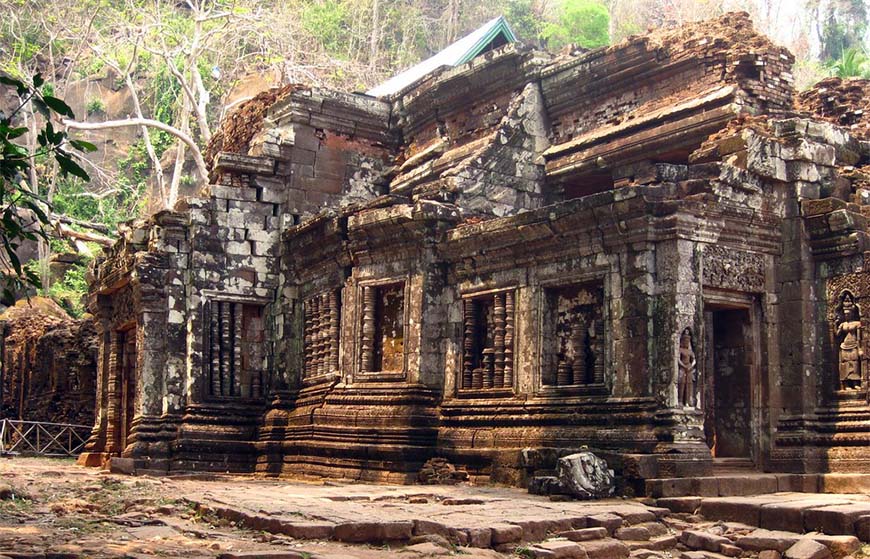 10. Vieng Xai

Visitors to Indochina are quickly catching on to Vieng Xai as an alternative underground cave network to places such as the Cu Chi tunnels in Vietnam. More than 20,000 people previously lived in these caves, which formed a miniature society during the Vietnam War.