From cycle rickshaws and motorised versions, to traditional ox carts still used in rural areas, transportation in Cambodia is part of the journey.


Cyclo
These bicycle rickshaws are commonly found in urban areas such as Phnom Penh and are a wonderful, inexpensive way to get from A to B or to see a little of the vibrant city life in passing. Phnom Penh and Siem Reap are both perfect to be explored by cyclo.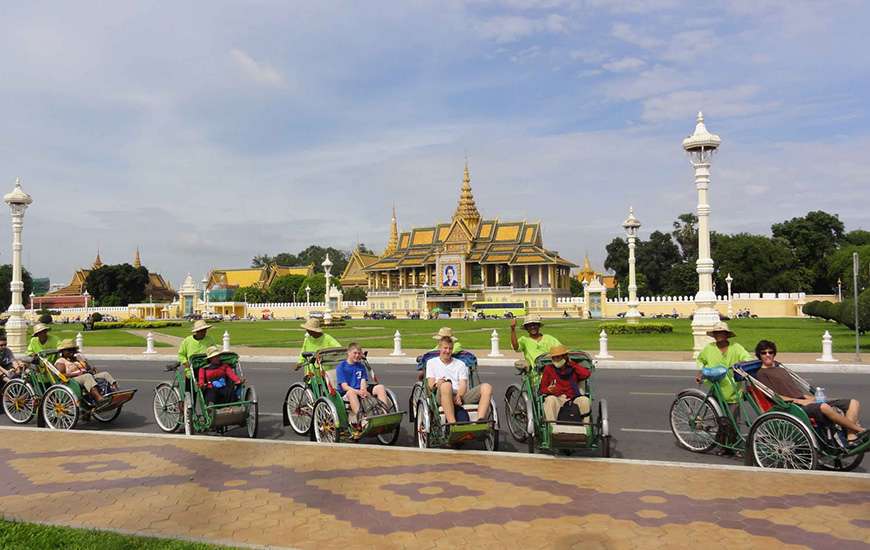 Remork-moto
A little like a motorised cyclo, the remork-moto is a motorcycle with a large trailer on the back. Although many visitors call these tuk tuks, locals prefer the term remork-moto. This is a great way to get from A to B in Cambodia's built-up localities and also ideal to reach temples that are a little bit too far to reach on foot.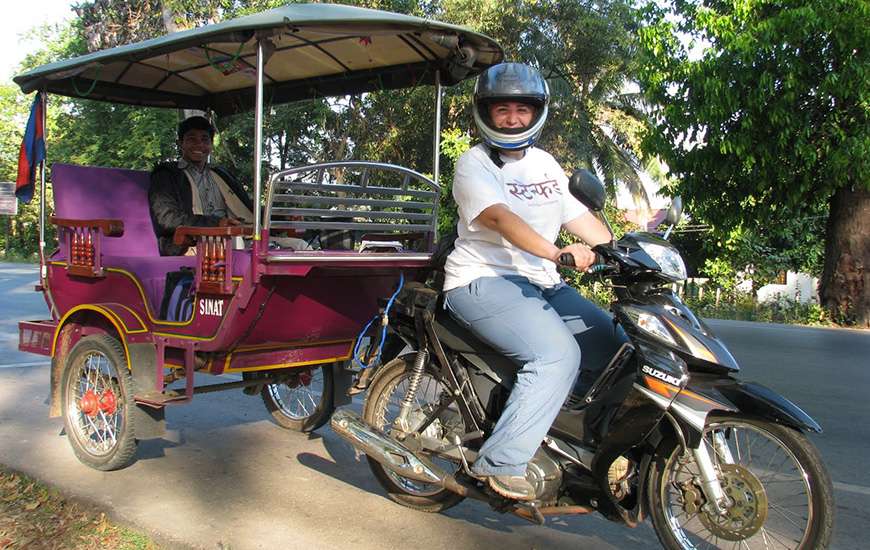 Motorcycle taxi
Another favourite in urban areas, Cambodia's motorcycle taxis – or just 'motos' – are popular for weaving through the traffic to reach different parts of a city. They're ideal if you're not carrying any bags or luggage.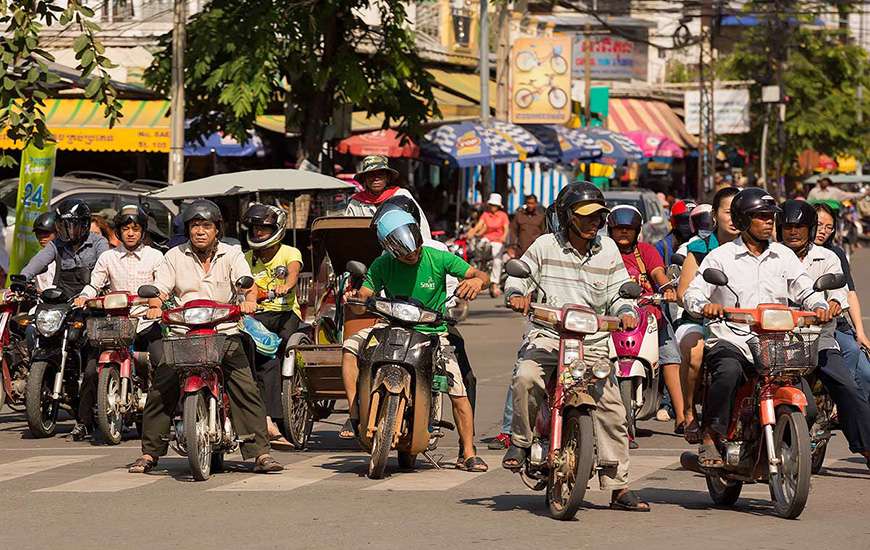 Rotei ses
An original form of transportation in Cambodia, the rotei ses is essentially an ox cart, usually pulled along by water buffalo or cows in rural areas. If you get a little off-the-beaten-track in Cambodia and visit rural communities, you may well be invited to have a rotei ses ride by a local family. Say yes and have a typically Cambodian adventure!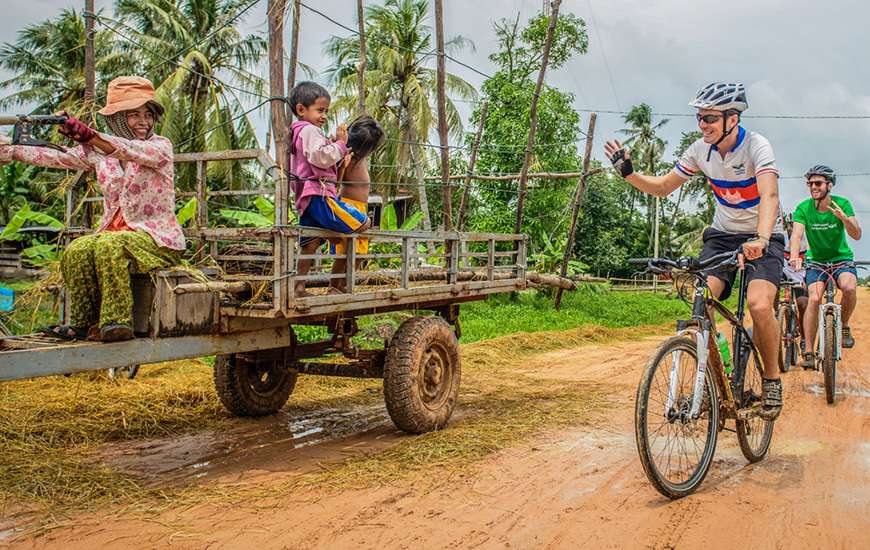 Car and minibus
If you travel to Cambodia with Mr Linh's Adventures, on some phases of the trip we'll get you from A to B by car, minibus or people carrier. This helps you get to the next destination quickly but in comfort, while you can watch the world go by. This helps us reach places that are difficult to get to otherwise, such as Tonle Bati – an ancient stone monument by a local picnic site – and the former French hill station at Bokor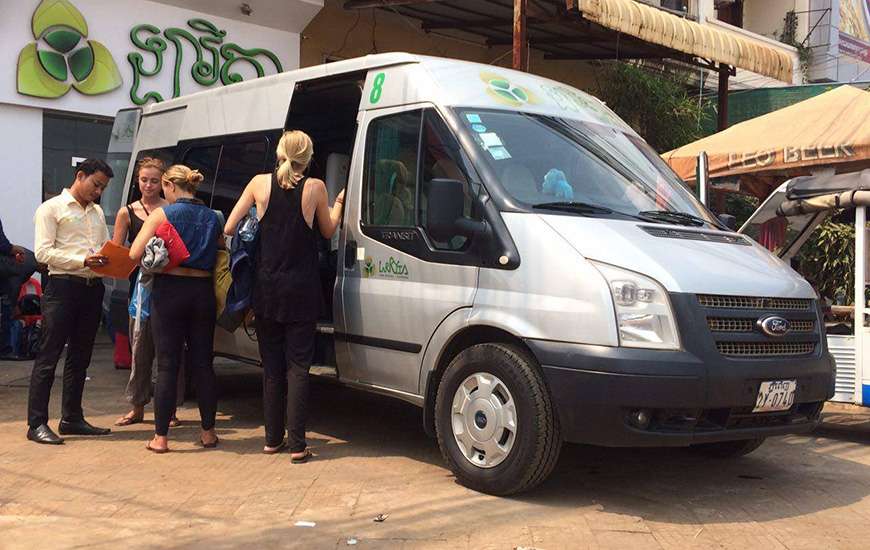 Boat
There's nothing more exciting than getting out on the water while on holiday. Luckily, there are various options for travelling by boat in Cambodia, from the coastline to the huge Tonle Sap lake. You can also reach Koh Rong Sanloaeum – a beautiful island with a range of activities on offer – via an exhilarating speedboat ride.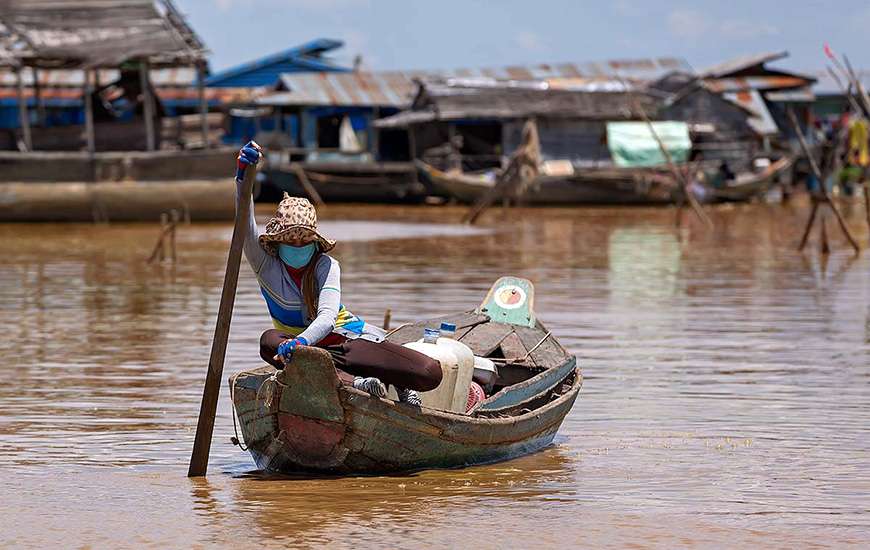 If you have a specific mode of transportation in Cambodia in mind, let us know and we'll design the perfect trip for you.