Siem Reap and Angkor Wat are global traveller favourites for a reason, but it's still possible to get-off-the-beaten-track in Cambodia. Here's how to have your very own original experience in Cambodia.


1. Take a trip outside of Siem Reap to visit Wat Athvea, a 12th century Hindu temple with an active Buddhist temple located there today. It's much less visited than some of Angkor's other temples, plus it's also possible for visitors to take part in a water blessing ceremony.
2. Take yourself on a self-guided street food tour in Siem Reap to have the ultimate culinary experience in Cambodia. Taste perfectly marinated skewered chicken, drink freshly squeezed sugar cane juice – and try an assortment of grilled bugs if you dare!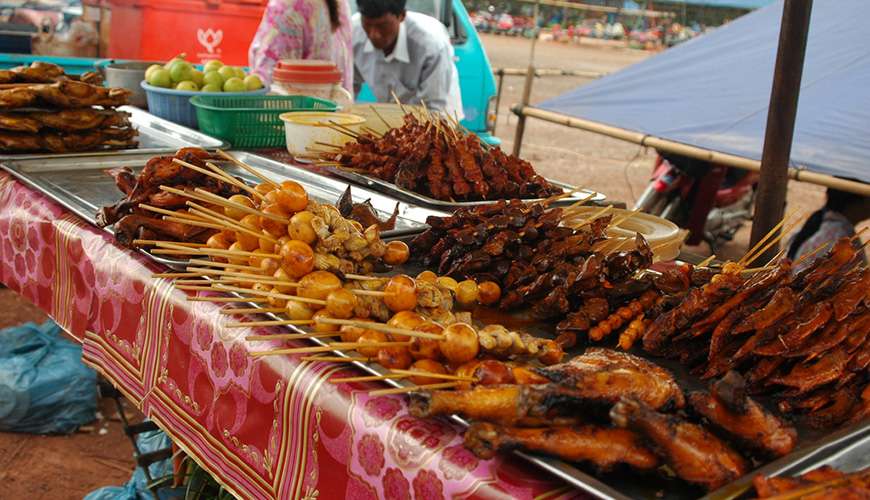 3. For culinary tours by night, head over to Road 60, where locals gather to enjoy the abundant flavours hailing from the many food stalls.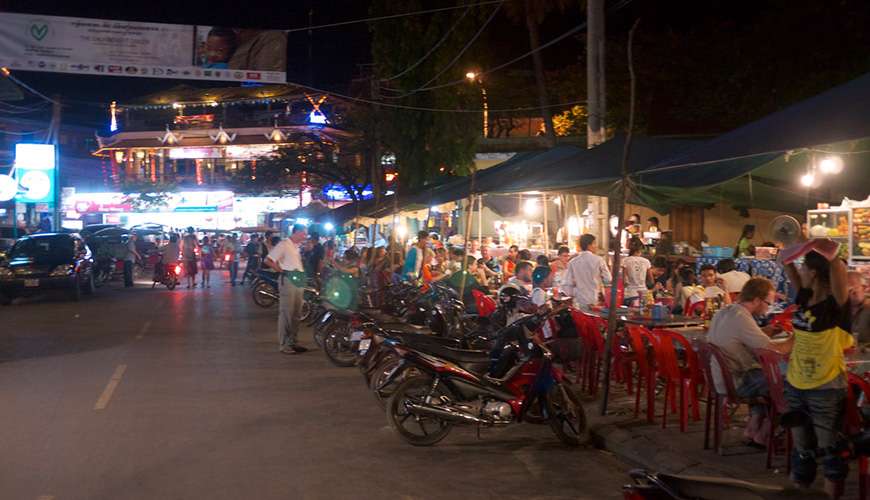 4. Visit a traditional village outside of Siem Reap for a true insight into local life. In some, locals may even invite you to have a ride on an ox cart.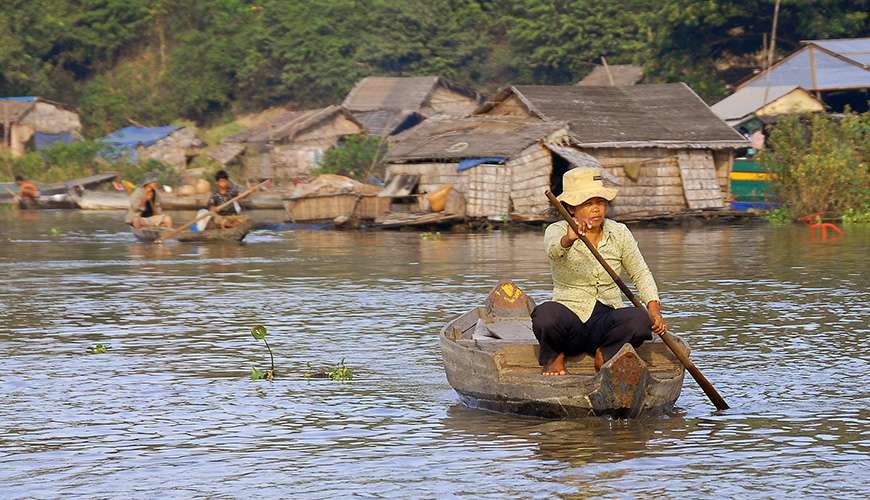 5. Be truly inspired by talented Laotian artisans by visiting Artisans D'Angkor, which has been especially formed to showcase Khmer talent. Watch wood carvers and weavers in action, and buy some souvenirs to take home with you.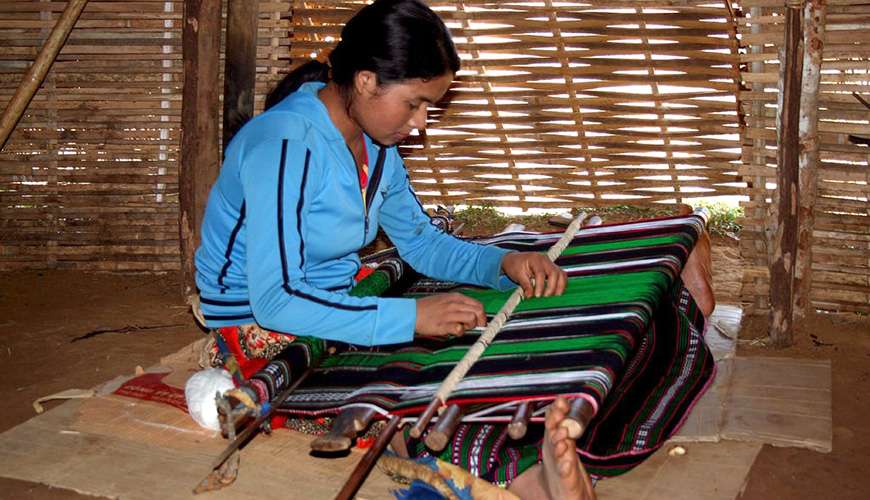 6. See Siem Reap and Angkor Wat from a totally different perspective by taking a hot air balloon tour over the locality. Prepare to be wowed and get some of the best photos of your trip.
7. Chau Srei Vibol is another temple in the area that many visitors never make it to because it's a ruin nowadays. It's an amazing way to soak up the region's immense history in peace and tranquillity.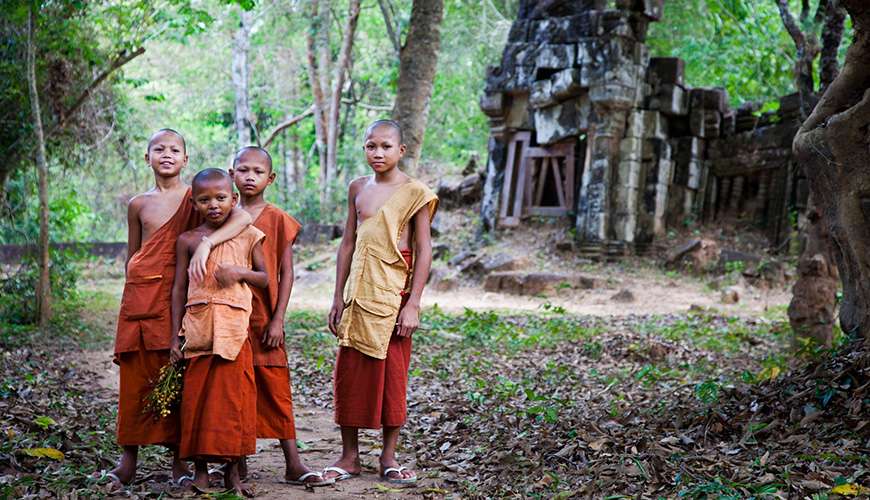 Join us for a life changing experience in Cambodia on one of our adventure trips taking in Siem Reap, Angkor Wat and so much more.