With 2,000 varieties of rice indigenous to Cambodia, this is a rice-eating nation that has developed hundreds of original uses for this culinary staple. But there's a lot more to discover in Cambodian cuisine too – here are the highlights.

Origins of Cambodian cuisine
With the mighty Mekong River running through the centre of Cambodia, as well as the vast tracts of wetlands, it is water that has most obviously influenced Cambodian cuisine. With ideal conditions for growing rice, this explains the prevalence of rice in the country, found at most mealtimes and in the majority of dishes. Freshwater fish are also used in a lot of the country's cooking.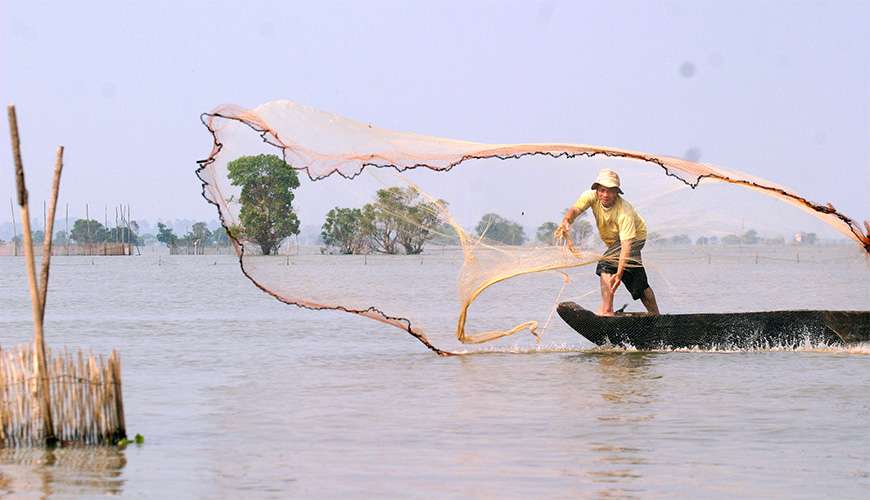 The use of fermented sauces is also popular in Cambodian cuisine, often with a shrimp or fish base that has been fermented for at least a year to help the flavour develop. These sauces are often served with either high-protein dishes or raw vegetables, as are said to help the body properly digest the food.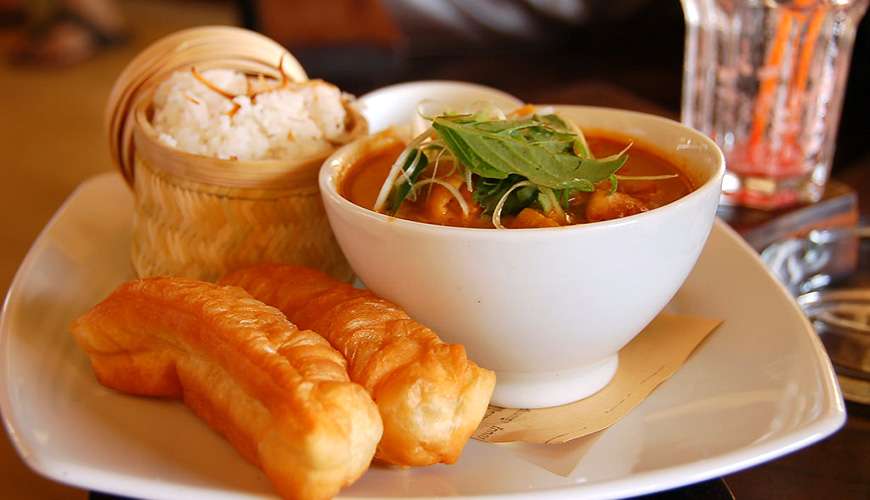 Kampot black pepper has been grown in Cambodia since the 13th century, and is consequently the go-to option for seasoning. Turmeric and cardamom – which is grown in the Cardamom Mountains – are also widely grown in Cambodia, so are found in a number of traditional dishes.

Popular Cambodian dishes
Typical Cambodian cuisine takes inspiration from other dishes in Southeast Asia and China, but maintains unique aspects too.

Rice noodle dishes are found in abundance, with kuy teav being one of the most popular. The pork broth-based soup is served with various garnishes, including lettuce leaves, bean sprouts, scallions, Kampot pepper and lime juice. This is actually most popular for breakfast rather than other mealtimes. Num banh chock is found almost everywhere in Cambodia – another popular breakfast dish made with rice noodles and a fish-based green curry sauce.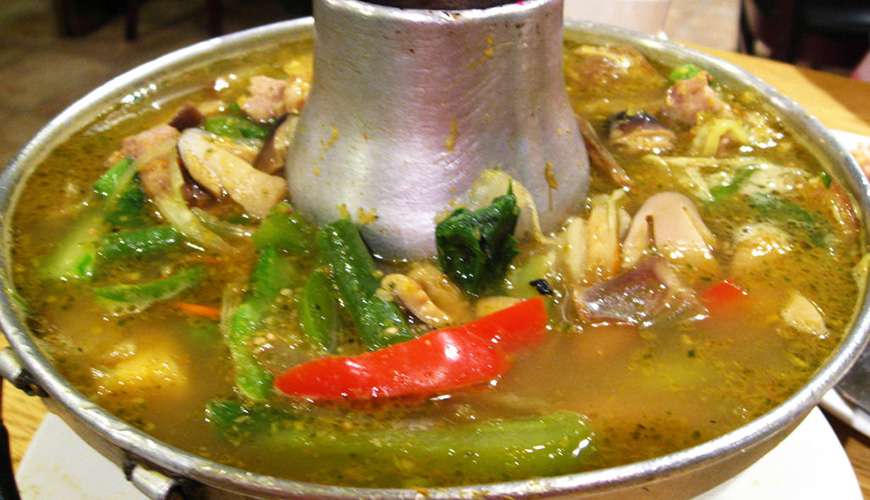 Chhang plerng ('fire pot') is a Cambodian stew or hotpot, frequently eaten during the winter. Made with a clear broth, different meats and vegetables, various unique twists are added to this dish in different localities. In some cases, chhang plerng may include beef, shrimp, spinach, egg noodles or mung bean noodles.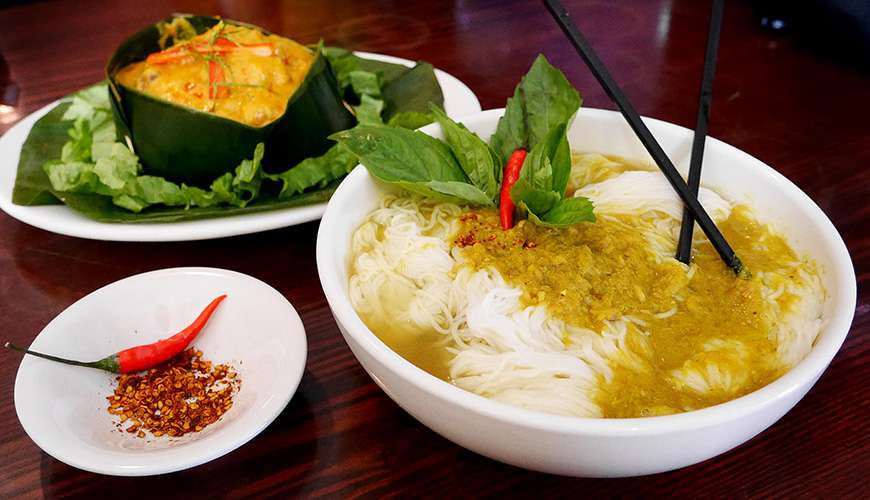 A variety of stir-fired specialities are also found across the country. Chha kuy teav has noodles, dark and sweet soy sauces, various meats and spring rolls. Bai chha is fried rice with Chinese sausages, while bai moan is chicken rice with a lemongrass paste base.


A visit to Cambodia promises plenty of culinary exploration to discover the best of Cambodian cuisine. Join us on a Cambodian adventure to taste these culinary delights plus many more.